5 things we REALLY hope to see at this year's NAACP Image Awards
Here's a list of what we at theGrio would love to see happen during Saturday night's NAACP Image Awards show.
Here's a list of what we at theGrio would love to see happen during Saturday night's NAACP Image Awards show. (Getty Images)
This weekend, the cream of the crop of Black Excellence will all be migrating to the Dolby Theater in Los Angeles for the
Since the 2019 festivities will also be commemorating the show's 50th year, one can't help but wonder what EXTRA special surprises and heartwarming moments they have in store for us.
Below, is a list of what we at theGrio wouldn't exactly mind seeing during Saturday night's show. For kicks and giggles, we suggest you bookmark this page and circle back to see how many of these we got right.
---
A Jussie Smollett moment
Jussie… oh Jussie. Where do we begin?
In recent years, Jussie Smollett has solidified his place not just as an actor, but also as an outspoken advocate for social justice. Yet, an alleged hate crime that took place in Chicago at the end of January, and the bizarre scandal that it spawned afterwards, has suddenly turned the 36-year old into an incredibly polarizing public figure and now, a political talking point.
Whether you believe his story or not, no one can deny that his mere presence at this weekend's festivities will get tongues wagging and make headline news. It's almost inevitable that we'll end up having a Jussie "moment," that's begging to be turned into a meme or gif.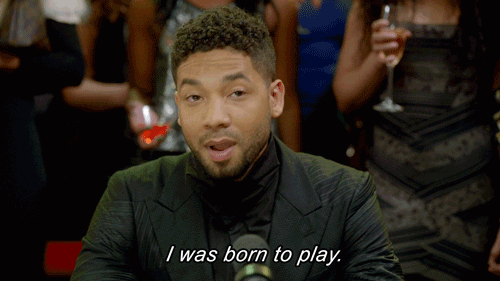 The actor is up for an Image Award in the Outstanding Supporting Actor in a Drama Series category, and Wednesday, six-time host Anthony Anderson told Variety that he's rooting for him.
"I hope to see him here," Anderson told Variety. "I hope he wins. I'm happy for him that the system worked for him in his favor because the system isn't always fair, especially for people of color."
"So I'm glad it worked out for him," he continued. "It's not my place or any other person's place to judge him or what not, but I'm glad [that] he's nominated…I hope he wins because I'd be interested to hear his speech."
No tea, no shade… We want to hear that speech too.
Another appearance from the Carters
Look, by now we all know that the Carter family is so far off in their own league, you're more likely to spot a bald eagle break dancing in Times Square than you are to see either Bey or Jay show up to an awards show.
However, this year, King Hov will be will be honored with the coveted President's Award, which is presented in recognition of a special achievement and distinguished public service.
READ MORE: Dee Barnes, journalist who was brutally assaulted by Dr. Dre, faces homelessness and posts fundraiser
"The President's Award is an honor we carefully bestow upon an individual, maintaining its significance and commitment to recognizing excellence in service that directly affects our community," says Derrick Johnson, NAACP president.
"Shawn Carter has been committed to shedding light on the issues that plague the Black community including systematic racism and unjust treatment under the law, utilizing his global platform to create everlasting change. There is no better time than now, as we celebrate our 50th year, to honor him with this award."
Hov's work (and personal financial investment) in criminal justice and prison reform makes it clear why this was the right moment to give him this honor. Given the heartfelt speech that Beyonce gave at the GLAAD Awards Wednesday evening, it looks like she and her hubby are feeling especially social this week.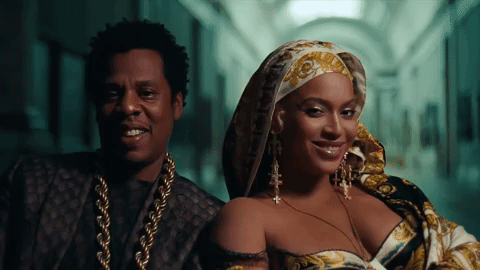 A Black Panther reunion
As soon as it was announced that Lupita Nyong'o, Winston Duke and Danai Gurira would be presenters at this year's award ceremony, many of us immediately started wishing for the obvious… a Black Panther reunion!
While all three have gone on to be part of other blockbuster films like Marvel's The Avengers and Jordan Peele's Us, one can't help but feel nostalgic and hope to see T'challa, Killmonger, Shuri, M'Baku and the rest of the Wakana Forever crew back together again.
And since Nyong'o and Duke have now officially been in two highly successful flicks together, why not throw both Ryan Coogler and Jordan Peele up on stage too! The more the merrier.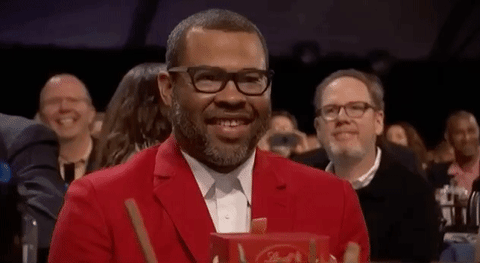 A Blackety Black musical performance
This night is meant to celebrate Black excellence, and so if there was ever a time to showcase Black music in its purest, most vainglorious form – this would be it.
Given the outpouring of love from fans, maybe Solange could bring her unapologetic Houston swag to the stage? And since she's already be there, maybe her big sister could join in?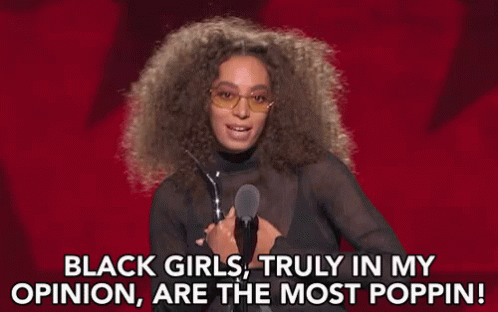 Or maybe Donald Glover could join her for a duet and do some sort of "This is America/Don't Touch My Hair" medley where they both do their signature lyrical, Fela Kuti inspired dance movies together (don't front…you know full and well this idea is kind of brilliant.)
Whatever it is, I'm sure I'm not alone in saying, I want to feel like I'm at a Black music festival in Wakanda at some point during Saturday night's festivities.
A Women's Month Surprise
Not only is this the 50 year anniversary of the awards, we're also at the end of Women's Month. After our forever First Lady Michelle Obama made a surprise appearance at the Grammy's in February, whose to say she won't pop up again this time? Especially now that she's on her way to having the best-selling memoir of all time.
Given the current Black renaissance that is happening right now in Hollywood and the unprecedented number of women taking the reins and making history, it would only make sense to have some of them grace the stage with her in solidarity.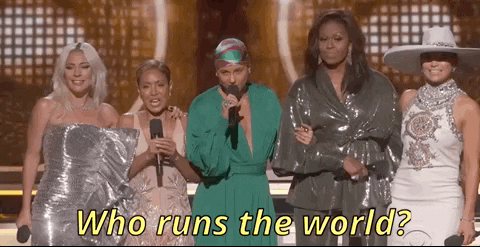 Lena Waithe, Ava DuVernay, Cicely Tyson, Dream Hampton… the possibilities of people we'd love to see grace that stage which Michelle Obama is endless.
If there is a Lifetime Achievement Award for Remaining Unbothered in the Face of Tomfoolery, I personally hope Oprah drops by to present it to her bestie Gayle King for the level of restraint she showed during that now infamous R. Kelly interview.
OK, so maybe that last wish is a bit unlikely. Either way, we plan to be tuned in to this year's super Black festivities and encourage you to do the same.
Come back and check theGrio for more on the 2019 NAACP Awards, airing on TVOne on March 30, 2019. Check your local listings for times.
---
Follow writer Blue Telusma on Instagram at @bluecentric