Happy 30th Anniversary! Where are the most beloved stars of 'Coming to America' Now?
Coming to America (move poster)
This week marks the 30th anniversary of Coming To America, one of the most iconic and successful Black comedies of all time.
And as the world prepares for the much anticipated sequel, Coming to America 2, written by black-ish creator Kenya Burns and produced by Kevin Misher, one can't help but wonder what the original cast has been up to since Prince Akeem and his trusty side-kick Semmi, landed in Queens and gave us enough catch phrases to last a generation.
In what would become one of the most notable and quotable films of the 1980s, the writing, acting, and directing have stood the test of time. If you haven't seen it yet or haven't seen it in the last few years, carve out some time to make it a part of your cultural revelation.
Here's a quick run down of what some of our favorites from the film have been up to since 1988.
READ MORE: ICE denies Foxy Brown's father re-entry into U.S. from Trinidad
Eddie Murphy (Prince Akeem)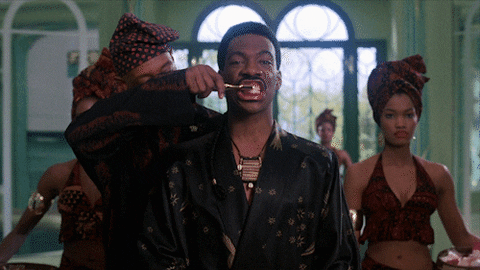 Eddie Murphy was already a huge movie star and A-list comedian by the time he played Prince Akeem. The spoiled prince of Zamunda had never even brushed his own teeth or tied his own shoes before coming to America.
In the film Murphy also infamously played Clarence, the barbershop owner; Randy Watson, the leader of the band Sexual Chocolate; and Saul, the barbershop patron.
If almost feels counter-intuitive doing a "Where Are They Now?" for him considering he continued to have huge successes for the next two decades following the film, with projects such as The Nutty Professor, Dr. Doolittle, the Shrek franchise and Dreamgirls.
While Murphy has had a couple flops like Norbit and Mr. Church, his career as a whole has flourished since the 80s and Coming to America 2 may be a sign of his comeback.
Arsenio Hall (Semmi)
It's almost impossible to imagine anyone but Arsenio Hall playing the role of Prince Akeem's over protective personal assistant Semmi.
After that movie, Hall made such an impression on audiences that he ended up with his own nighttime variety program The Arsenio Hall Show the following year, which lasted six seasons, won two Primetime Emmys and is undeniably one of the high points of his career.
In the years since, Hall has dabbled with acting gigs and even tried to bring back his late night show in 2013. Unfortunately, the ratings weren't what they used to be and the reboot only lasted one season. Hall has most recently appeared in the Netflix movie Sandy Wexler, about a Hollywood agent in the '90s and all his clients.
James Earl Jones (King Jaffe Joffer)
James Earl Jones was already a screen legend when he appeared in Coming to America lending his regal presence as King Joffer.
Nominated for his role in The Great White Hope back in 1971, the actor was honored with a lifetime achievement Oscar in 2012 and also landed one of the most iconic voice roles of all time as Darth Vader.
Fun fact: Disney was so inspired by seeing Jones play King Joffer that they hurried soon after to book him to voice Mufasa in The Lion King.
Madge Sinclair (Queen Aoleon)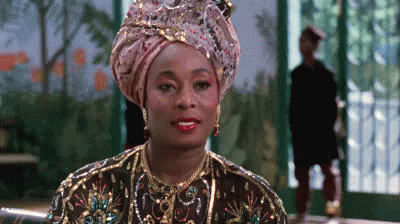 And speaking of The Lion King, Jones isn't the only person Disney borrowed from Coming To America.
Jamaican actress Madge Sinclair, who played Prince Akeem's mother  Queen Aoleon had such great chemistry with Jones that she was asked to voice Queen Sarabi in the original Lion King movie opposite his role as Mufasa.
Unfortunately, Sinclair's acting career was cut short when she died at the age of 57 in 1995 after battling leukemia.
John Amos (Cleo McDowell)
"Oh, Lisa, you did it this time. You hit the jackpot. Your little goat herder makes Darryl look like a welfare case."
In the movie, John Amos played Cleo McDowell a shameless entrepreneur who had a nasty habit of "remixing" trademark meals from McDonald's and making them his own.
The Big Mick featured two all-beef patties, special sauce, lettuce, cheese, pickles, onions. But the twist? No sesame seeds!
Cleo was also a big critic of his daughter's relationship with Akeem, that is until, of course, he finds out that Akeem is a prince.
Amos was already famous for playing James Evans in Good Time before landing his role in Coming to America and has had a career in Hollywood for over 40 years.
Since the movie, Amos has appeared in sitcoms including The Fresh Prince of Bel-Air, All About the Andersons, The West Wing and Men in Trees. He continues to work in movies, most recently in Tyler Perry's Madea's Witness Protection.
Eriq La Salle (Darryl Jenks)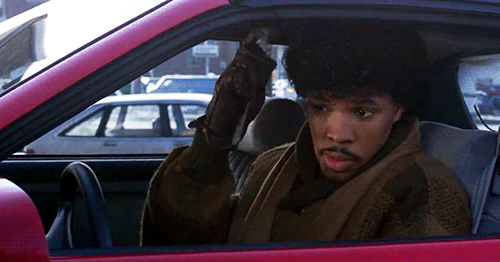 Eriq La Salle played Prince Akeem's nemesis, Darryl, the heir to the Soul Glo kingdom and the problematic boyfriend of Akeem's crush Lisa McDowell. It's impossible to hear "Just let your soul Glooooo" without thinking of him and his glistening curls.
Like many of his costars, La Salle was a scene stealer and continues to work regularly. He went on to play Dr. Peter Benton for eight years on ER, and also appeared in popular series such as Under the Dome. Most recently, La Salle played a small part in the critically acclaimed Logan, but now spends most of his time behind the camera as a director.
No word yet on if he'll be making an appearance in the Coming To America sequel.
Shari Headley (Lisa McDowell)
Shari Headley played Lisa McDowell, Akeem's love interest. She was smart, beautiful and didn't judge Akeem even after he lied and told her he was a goat herder in Zamunda. Although they met under false pretenses, she eventually forgave him, ditched her Soul Glo boyfriend and became a princess herself.
Before playing Lisa, Headley briefly appeared in two 80s hit TV series (The Cosby Show and Miami Vice). Since then, she's worked regularly in daytime television, including featured roles in Guiding Light, The Bold and the Beautiful, and All My Children, and most recently popped up in OWN's The Haves and Have Nots.
She's also the living embodiment of 'Black don't crack' as fans on Instagram have been stunned by pictures that show she's barely aged in the last 30 years.
Vanessa Bell Calloway (Princess Imani Izzi)
Even though her role was incredible small as Prince Akeem's arranged wife Princess Imani Izzi, Vanessa Bell Calloway became the"queen to be," and left a lasting impression on us all. Albeit, it was because she barked like a dog — a big dog — while hopping on one foot, all to prove her love for the young prince.
Calloway, now a staple in Black Hollywood, has been one of the most vocal alums from Coming To America and made it clear that she wants to be a part of the sequel by any means necessary.
"I don't know if they're going to do a reboot, if they're going to do a continuation – so that's going to be interesting to see," Calloway tells ABC Radio. "I don't know the aspect of how they plan to tell the story. But I see me in it either way."
"I haven't been contacted," she says. "I hope so. If not, I'm going to be on Kenya Barris' door and Eddie Murphy's porch screaming and hollering. You might see me on the 11 o'clock news, because if I hurt one of them, because if I'm not in it, I'm going to feel some kind of way."