The $69 million breakup: Megyn Kelly scandal is peak white privilege
"Megyn Kelly is done," an NBC executive allegedly told the Daily Mail, nearly 48 hours after she defended and then apologized for her blackface remark.
the Fortune Most Powerful Women Summit 2018 at Ritz Carlton Hotel on October 2, 2018 in Laguna Niguel, California.
Welp, it looks like Megyn Kelly is out at NBC, sources confirmed Thursday for the Daily Mail.
While the network has yet to make an official statement, according to Page Six, less than 48 hours after the Megyn Kelly Today host defended blackface during a segment on Halloween costumes, NBC execs tried distancing themselves from her.
Thursday morning, stars from the popular Netflix show House of Cards reportedly pulled out of appearing on the television show due to the public backlash. A claim that was only further substantiated after it was announced that NBC would be airing reruns during her usual time slot on Thursday and Friday.
READ MORE: Cuteness alert! Lovable toddler's interaction with Alexa is viral video magic
"Megyn Kelly is done," an NBC executive allegedly told the Daily Mail. "She is never coming back. We are just working out timing of the announcement but mark my word – she is gone and will never be seen on NBC live again."
Her reported $20 million a year contract is really the only source of contention for those who want her gone.
"Here's the worst part – her deal is a non-break deal – so she walks away with all that money," the source explained. "It's disgusting and heads should roll here because of it."
READ MORE: Stacey Abrams gets a new powerful presidential supporter
The Hollywood Reporter says that Kelly's new lawyer, Bryan Freedman, is set to meet with NBC News big wigs on Friday, where they'll discuss the terms of her potential exit.
But if things go her way, she could be walking away with a check for  $69 million dollars.
SIXTY. NINE. MILLION. DOLLARS as "punishment" for being a lifelong racist who claims to not know blackface isn't cool in 2018.
This just might be the greatest scam of the century folks.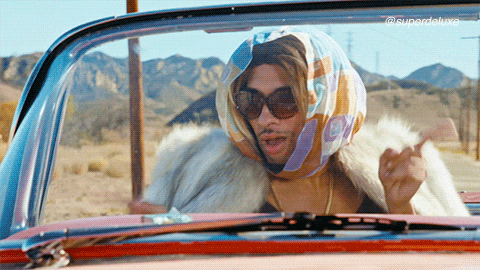 And before anyone even thinks of saying, "the media is making a big deal out of nothing," please be clear that this is far from the first time that Kelly showed her arse in public.
She has a well documented history of being TV's problematic fave, leading many to wonder if NBC ever bothered to Google her before making this silly deal with her in the first place.
Megyn Kelly was able to get extremely far because she had a very good PR team and neither the journalists who wrote glossy profiles about her nor the news executive who wanted to hire her ever apparently watched her Fox show.

— Matthew Gertz (@MattGertz) October 25, 2018
Body shaming
In January, when most Americans are looking to get in shape, Kelly did a segment on weight loss with "No Excuses Mom" fitness advocate Maria Kang.
While on the subject of shaming overweight people, she suggested that Kang should spin fat-shaming people into "a professional business," because she believes "some of us want to be shamed!"
Not realizing she'd said anything offensive, she went on to share a personal anecdote, stating that after gaining weight in law school she asked her stepfather to "shame" her into getting back in shape.
"I said to my stepfather, 'If you see me going into that kitchen one more time, you say, 'Where you going, fat ass!' And it works!"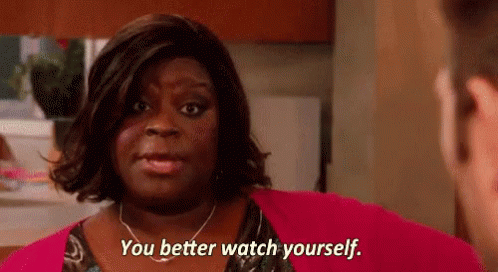 Not surprisingly outrage quickly ensued, leading to one of her infamously disingenuous apologies. But this time, because plus-sized people exist on both sides of the aisle, the country momentarily came together for the shared purpose of dragging her.
"I was publicly fat shammed early on in my career and it sent me to therapy," fellow conservative Meghan McCain wrote in response.
"Trust me, there are real life ramifications for fat shaming of any kind, it is NEVER acceptable. We should be fostering a healthy culture that celebrates all women of all sizes."
I was publicly fat shammed early on in my career and it sent me to therapy. Trust me, there are real life ramifications for fat shaming of any kind, it is NEVER acceptable. We should be fostering a healthy culture that celebrates all women of all sizes. https://t.co/dFn3hGwot6

— Meghan McCain (@MeghanMcCain) January 11, 2018
"I said something yesterday on the show that clearly struck a nerve," Kelly told her audience the next day attempting to look contrite.
"And I think it's a conversation we need to have. We were discussing body-shaming others, something I absolutely do not support. In fact, quite the opposite."
https://twitter.com/MegynTODAY/status/951818512489701376?ref_src=twsrc%5Etfw%7Ctwcamp%5Etweetembed%7Ctwterm%5E951818512489701376&ref_url=https%3A%2F%2Fwww.usatoday.com%2Fstory%2Flife%2Ftv%2F2018%2F01%2F12%2Fmegyn-kelly-walks-back-her-fat-shaming-endorsement-view-hosts-unimpressed%2F1029147001%2F
Ageism
Last fall, Kelly was accused of ageism after an interview with Jane Fonda took an awkward turn.
The Hollywood was in the studio to promote her film, Our Souls at Night, along co-star Robert Redford. And initially the conversation seemed lighthearted and relaxed, until Kelly asked the almost 80-year-old actress about her plastic surgery.
"Do we really want to talk about that now?" a visibly irate Fonda replied, as she looking around confused and then turned towards Redford as if to say, "Is this really happening?"
During an earlier segment in the interview the former Fox News anchor had asked "There is obviously ageism in a lot of businesses, including in Hollywood, so it's nice to see not just a woman driving this story but two older actors front-lining. Have you felt that?"
That question was taken in stride, but when they returned from commercial break, Kelly zoned in specifically on the appearances of her guests.
"You've been an example to everyone in how to age beautifully, with strength, and unapologetically. You admit you've had work done, which I think is to your credit, but you look amazing," she said to Fonda. "I've read that you've said that you felt you're not proud to admit that you've had work done. Why not?"
Ignoring the inquiry, Fonda pivoted the conversation back to what was important to her – their film. "Let me tell you what I love about this movie we did, Our Souls at Night, rather than plastic surgery," she said.
While fans and journalists alike called her ambush tasteless, this time Kelly was honest and admitted she wasn't sorry, telling her viewers, "I have no regrets."
White is right
What makes Kelly's current blackface scandal particular peculiar is that while on Tuesday she argued people of all races should be able to paint themselves Black for Halloween, not too long ago she was over at Fox getting telling people that Santa Claus, a fictional character, could not be portrayed as black, because it would be wrong to have white characters be seen as anything but white.
Is it just me or is that not the complete opposite argument??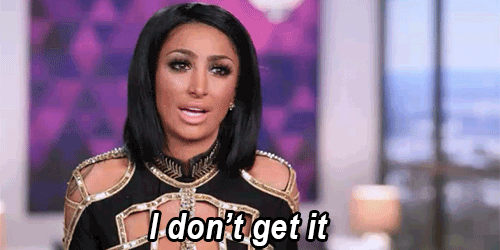 Apparently to Kelly, you can mock and/or play around with the image of anyone—real or imagined—unless they're white. Then it's off limits.
While discussing a piece in Slate by Aisha Harris about a black versus white Santa, Kelly opined that "just because it makes you feel uncomfortable it doesn't mean it has to change."
"Jesus was a white man, too," Kelly continued.
"It's like we have, he's a historical figure that's a verifiable fact, as is Santa, I just want kids to know that. How do you revise it in the middle of the legacy in the story and change Santa from white to Black?"
During that same time frame she defended her job at Fox saying while appearing on The Tonight Show with Jay Leno, "I'm a straight news anchor, I'm not one of the opinion hosts. The way we do it on the Fox News Channel is the straight news. Anchors like us give a hard time to both sides."
Some had hoped that moving to NBC meant she was open to giving up her problematic views (or at the very least be more open minded). But since launching her new show, she's actually used her larger platform to defended FOX News to an even broader audience.
And if the reports are correct, even with this latest scandal, Kelly has 69 MILLION reasons to ignore the lived experiences of people of color, fat people, old people, or whoever else she wants—and there's nothing any of us (not even Black Twitter) can do about it.
If that's not peak white privilege, I don't know what is.